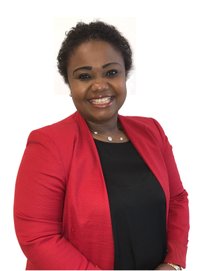 Dr. Nneoma Nwachukwu
Therapeutic Optometrist
Optometric Glaucoma Specialist
Nneoma Nwachukwu (Wa-choo-koo) received a degree in Computer Science from the University of Texas at Dallas and her Doctor of Optometry degree from Oklahoma College of Optometry, Northeastern Oklahoma State University, Tahlequah, Oklahoma.
She has extensive experience in family eye care, including comprehensive eye examinations of patients of all ages, diagnoses and treatment of eye diseases, ocular injuries and visual system disorders. Treatment and recommendation of different ocular disorders include the use of laser, prescription drugs, contact lenses, glasses and vision training. Dr. Nwachukwu is also very knowledgeable and proficient in the use of the most recent technology as a tool in the diagnosis of ocular disorders.
Dr. Nwachukwu is a Texas board certified Therapeutic Optometrist and Glaucoma Specialist. Professional membership includes American Optometric Association, Women in Optometry (WIO). Dr. Nwachukwu takes pride in providing the best care possible to all her patients. She's happily married with three beautiful children. Dr. Nwachukwu enjoys cooking and spending time with family and friends.